Girls Quest
Going Outside. Growing Inside. Rebranding a camp for girls.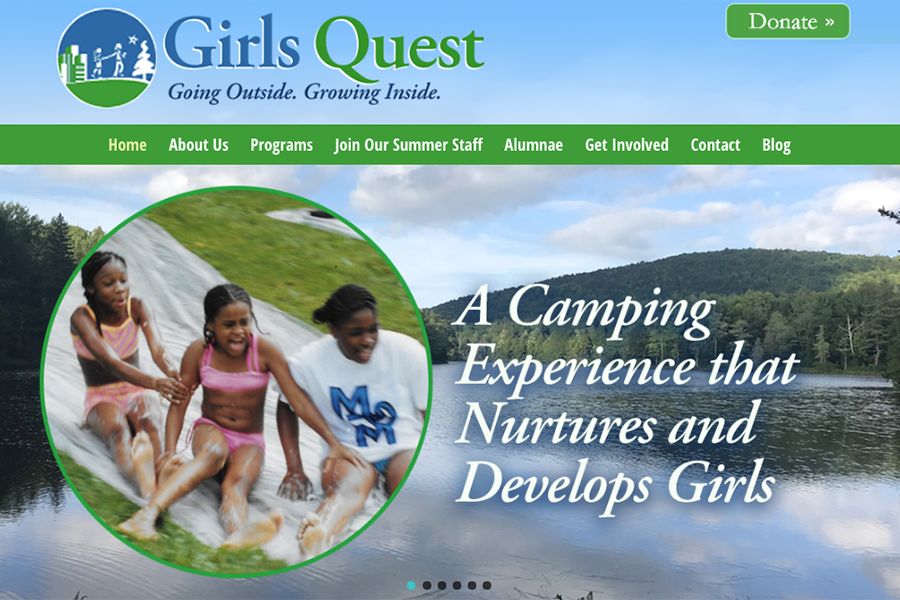 Girls Quest is a "reboot" of a camp for girls in Upstate New York. The original camp closed 25 years ago. The redesigned/redeveloped website needed to re-establish the brand as a supportive, life-affirming experience for young girls from underserved neighborhoods of New York City.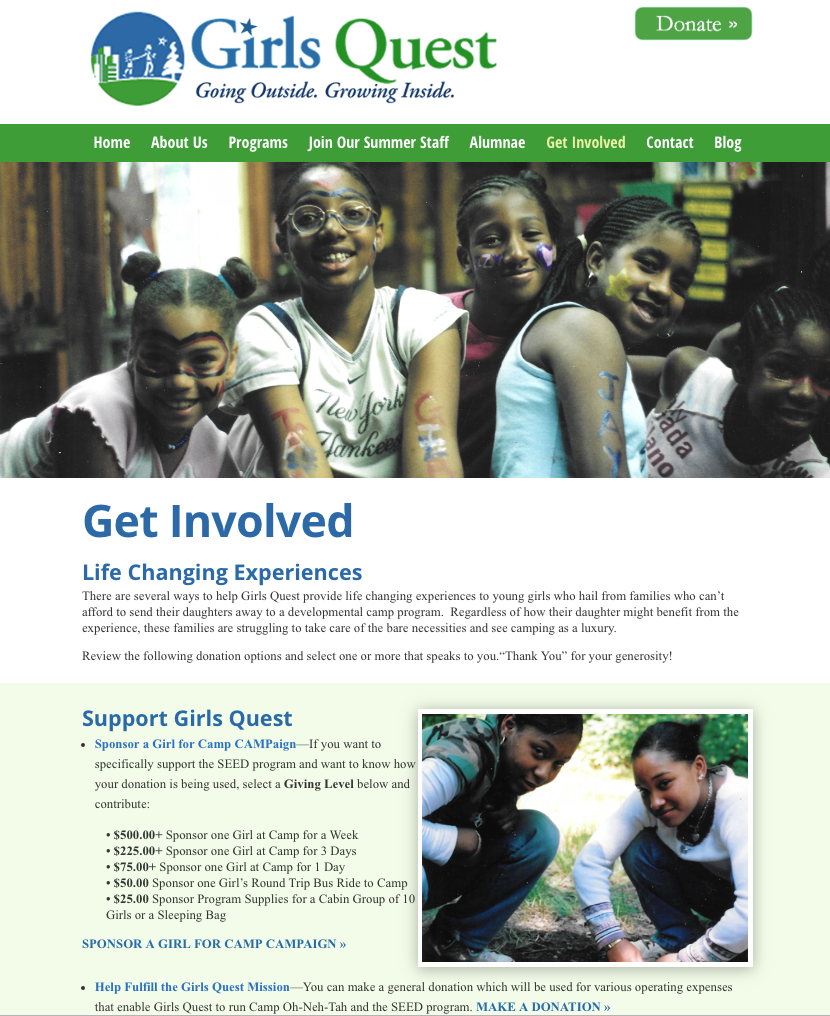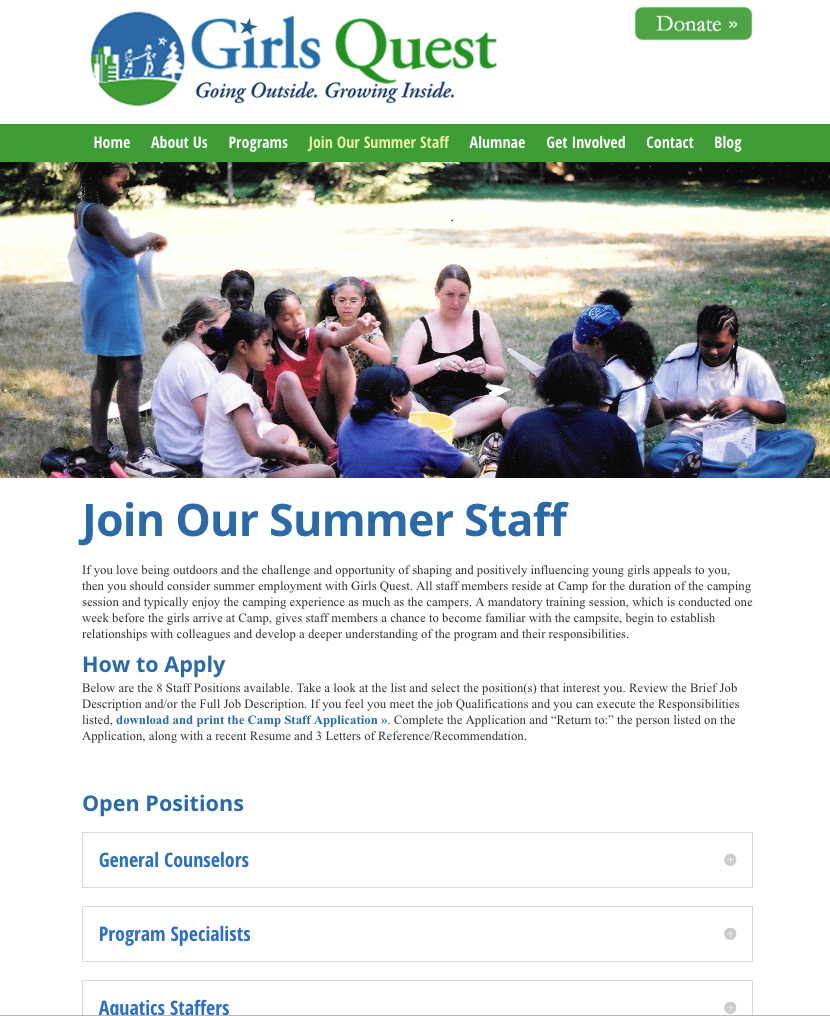 Each page of the site had a specific function, from collecting donations and signing up Alumni, to providing a way to apply for staff positions, to providing information about GQ's Programs and History. The website is a concise, comprehensive internet presence for the Camp.